Photos from around Platte County, from campaigning to commissioning.....
Public safety is Job 1. I was THRILLED after advocating to cash-strapped MODoT that they decided to take on one of my safety priorities in southern Platte - 45 Highway line-of-sight improvements at the intersections of Riss Lake/Monticello and also Klamm Road. I know realigning these lanes will prevent many, many accidents. This makes my job so incredibly worthwhile. THANK YOU MODoT for making this happen! (April, 2019)

Northwood Road safety and capacity improvements taking shape. (May, 2019)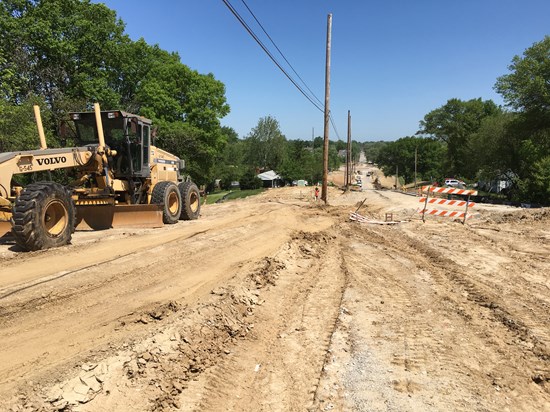 Got to spend some time with "the guys" touring Parma Woods from the back of a gator-type vehicle. A little dicey near the creeks. I won't say which one of us ended up sliding off the back. (Yup, posted this meeting too; April, 2018)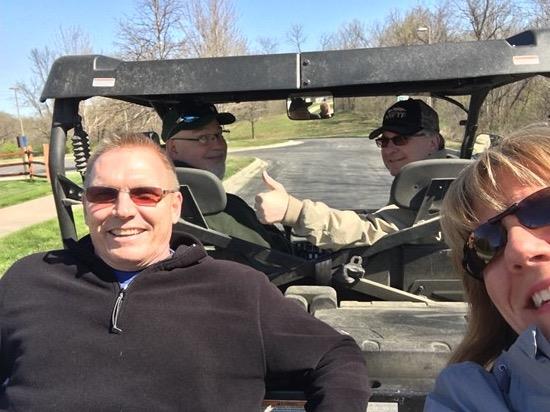 Platte County received two new K-9s, Aries and Ajax, that have already done quite amazing work in keeping our community safe. It was a pleasure meeting them in our administrative session. (April, 2019)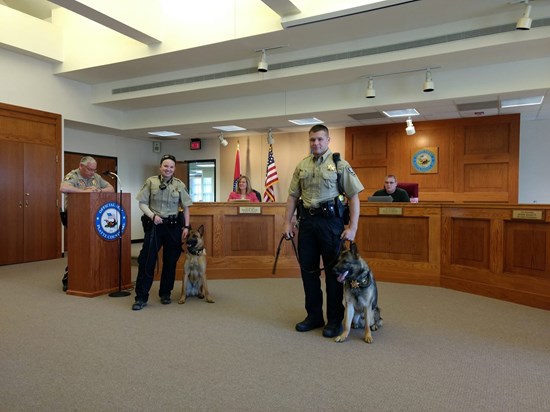 Addressing Kansas City Council regarding the Northland Sports Complex - a very rare opportunity for Platte County. I am so thankful for the backing this got with our city officials. And thanks especially to the Platte County EDC for championing this effort! (June, 2019)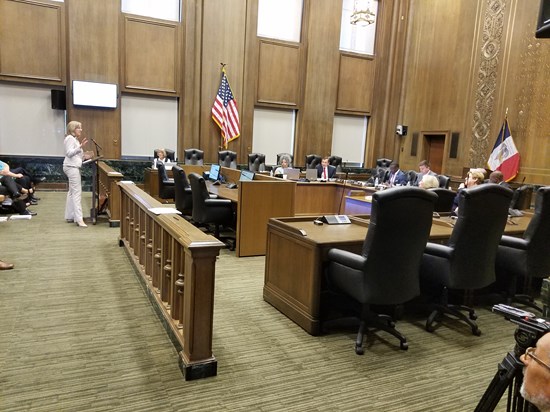 Just another day in Public Works. (Not sure if this is a llama or an alpaca. Or if it even matters; April, 2019)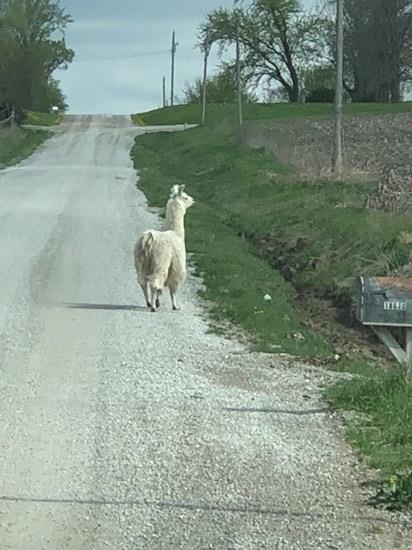 Advocating for the new 12-turf field Northland Sports Complex at the northwest corner of Platte Purchase Road and 152 Highway has been so exciting. Many people have contributed to moving this project to the next steps. This will have a huge impact in our parks and recreation offerings for decades to come! (October, 2019)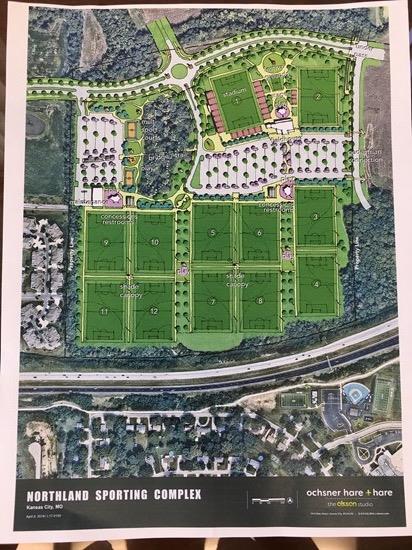 Learning about the impact of Kansas City being one of the FIFA World Cup cities is very exciting. The KC Sports Commission is working hard to make sure we are one of those host cities in 2026. The new Northland Sports Complex could serve as one of the many practice facilities. (September, 2019)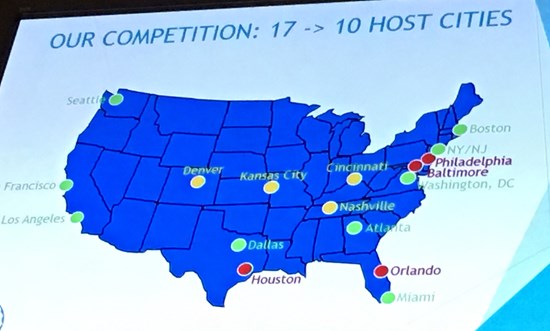 We got to spend some time talking to Kansas City Mayor Quinton Lucas about his priorities for Kansas City. (October, 2019)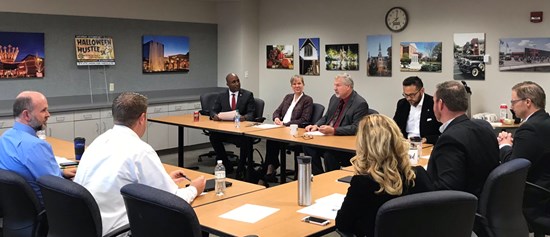 Thanking local law enforcement for their faithful service keeping our families and communities safe at a "Coffee with a Cop" event. "Thank you" doesn't even begin to express my gratitude. We are blessed. (7/20/18)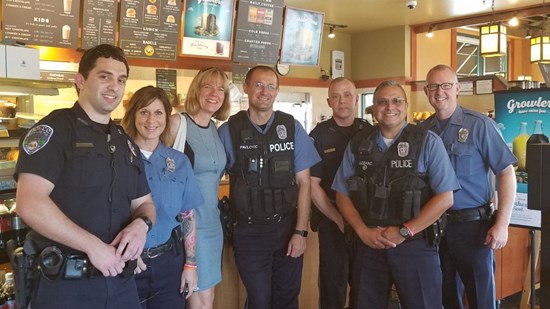 Presiding Commissioner Ron Schieber's re-election campaign kick-off event. Let's keep the momentum going and keep this commission team together!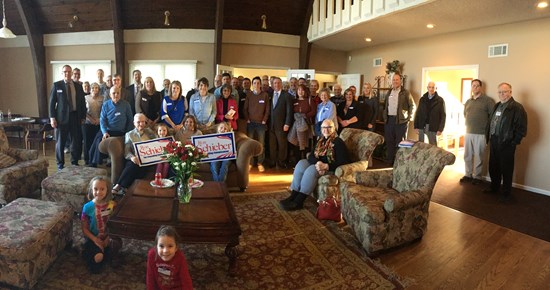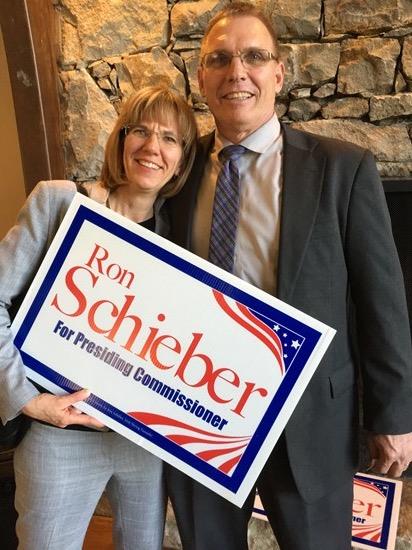 Testifying at a Missouri House Hearing on prevailing wage law. Saving taxpayer dollars is a priority with our commission. (February, 2018.)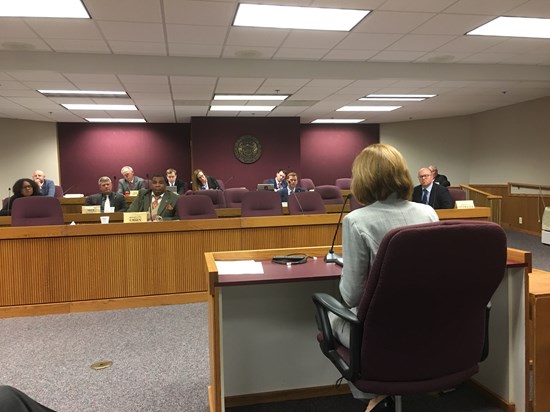 Providing a TV interview regarding the Zona Rosa bond issue.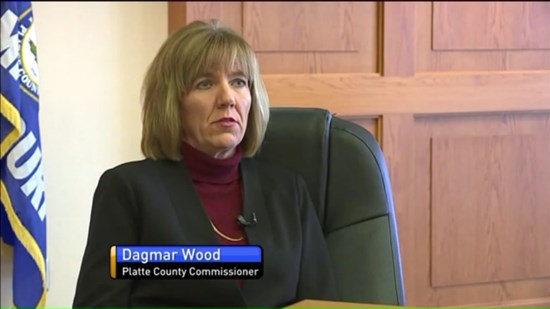 A beautiful day at a trail ribbon cutting. (June, 2017)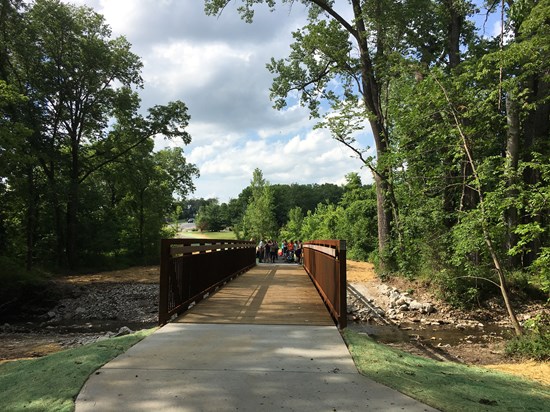 A complete tour of the Administrative building and County Courthouse. This is the roof off of the Prosecutor's office. (February, 2017)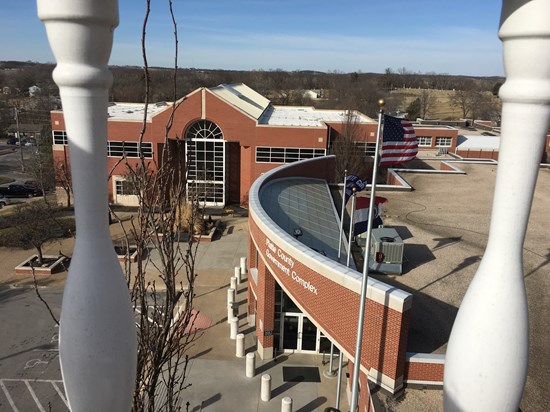 Photos from the campaign trail....
Our April, 2016 campaign kick-off. Thank you, Don & Linda Julian for opening up your home to us!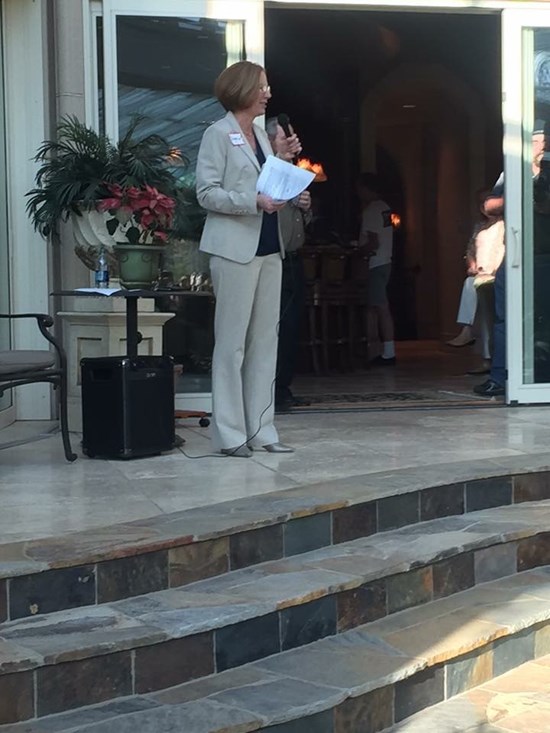 Inside the Julian's home.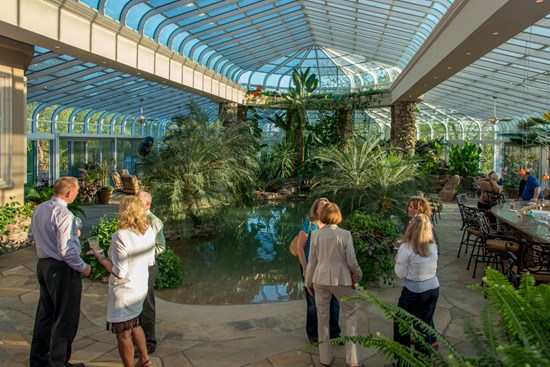 We had many friends who gave their time - some of whom had never volunteered on a campaign before. Thank you!!! You did awesome!!!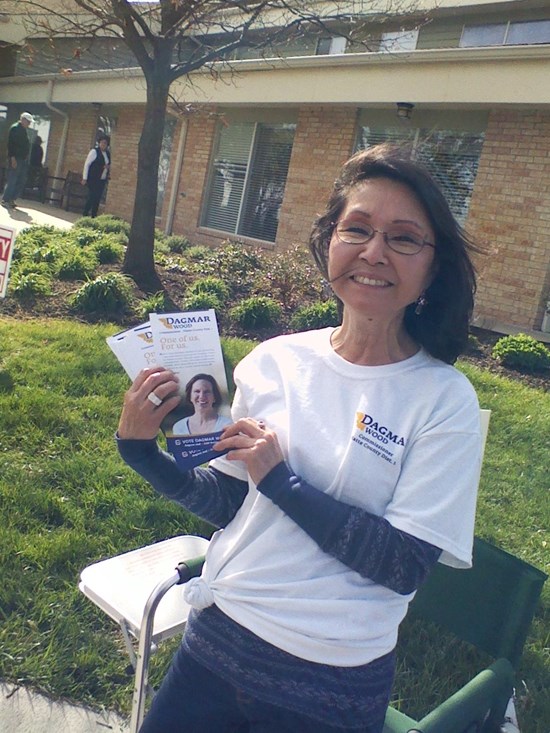 Hubby, Eric (a.k.a., Campaign Media Director) modeling his latest attire.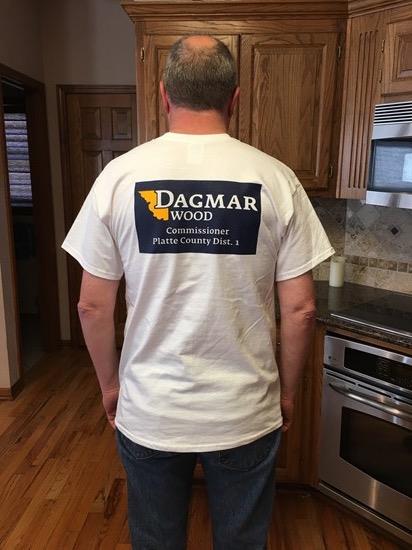 Mom & Jimmie showing us some campaign love Colorado-style.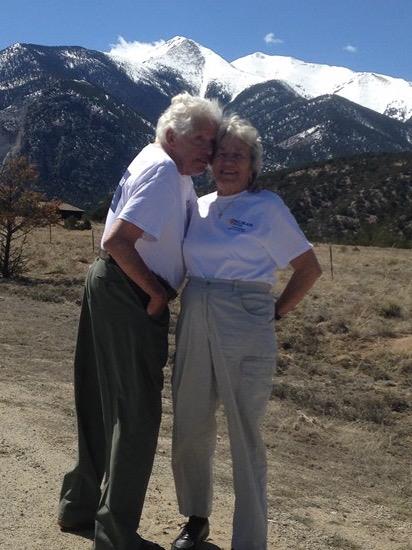 Our campaign T-shirt nights were SO much fun! Who can say no to downing a few tacos and margaritas to support our campaign at Rancho Grande?! Not these folks! Thankfully!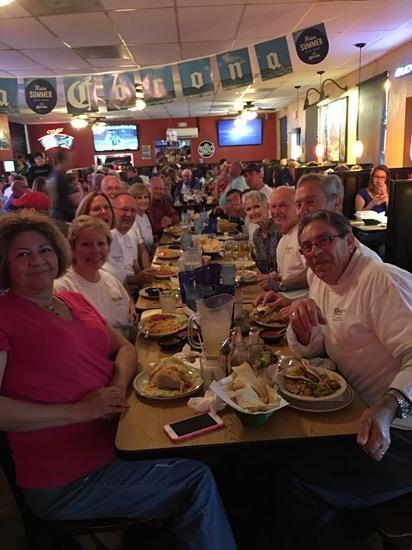 My early 50th birthday present from Eric - a birthday billboard! Thank you, honey (a.k.a., Master Media Mogul).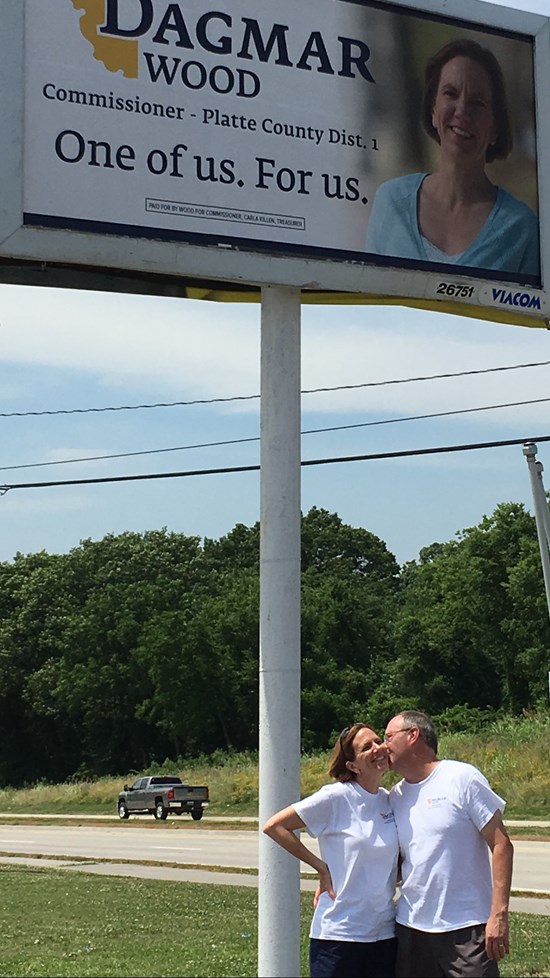 A couple of my wonderful doors helpers who kept me pointed in the right direction! I had several teams of fun gals - made me a little teary when that part of the campaign was over with - it was that much fun! THANK YOU!!!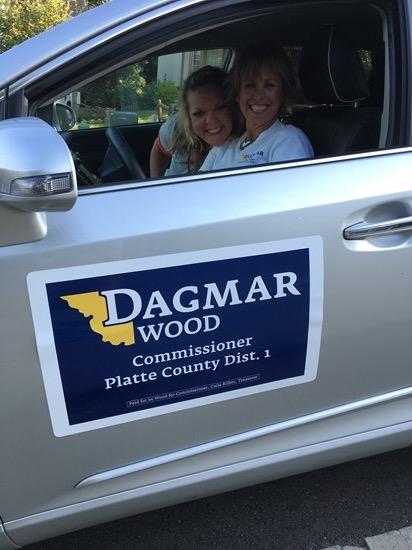 Meet "Pony," who galloped towards me whilst knocking on doors. He and his owners were so friendly! (Honestly, I don't know how anyone gets elected to local office if they don't love dogs - they are coming at you from EVERYWHERE. Ha!)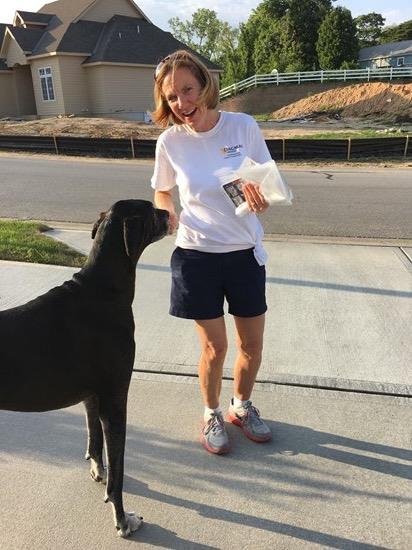 I bet you didn't know that Elvis endorsed me for commissioner!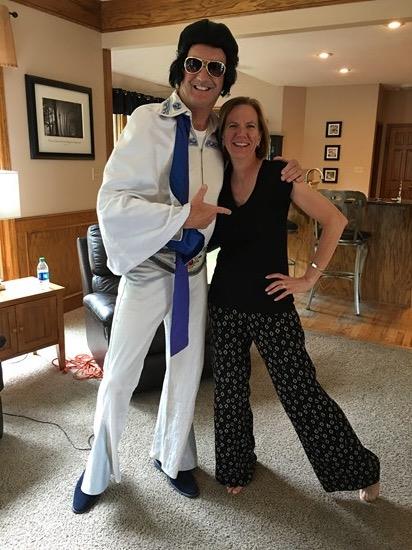 Long-time friend, Susan Phillips, at the Parkville polls with us. I have fond memories of volunteering on her state representative campaign in 1999. Fun times phone banking!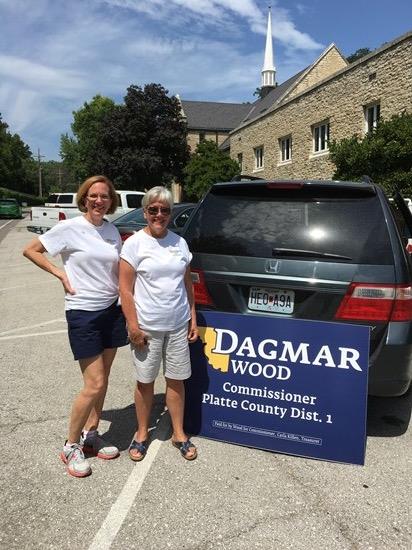 The night of the August 2, 2016 GOP primary with family and friends.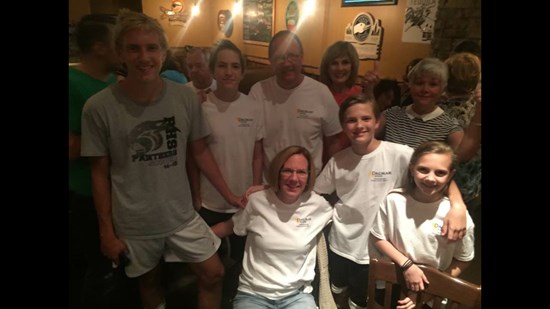 Touring Martinrea, a fairly new, just-in-time auto parts manufacturing plant in Riverside's Industrial Innovation Park. Thank you for landing in Platte County, Martinrea!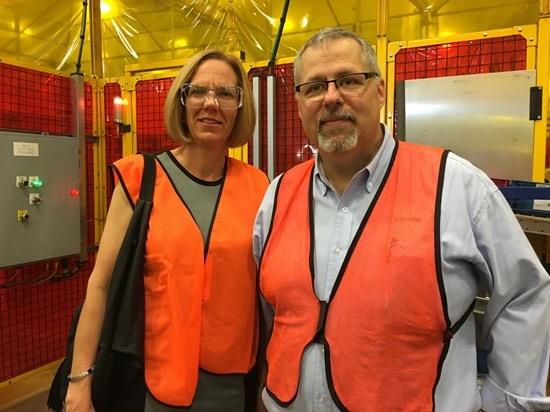 Lloyd had me in tears - a disabled paratrooper whose last parachute failed to deploy and lived to tell about it. He's a Platte County gem! Loved talking with him! The world could use a few more encouraging Lloyds!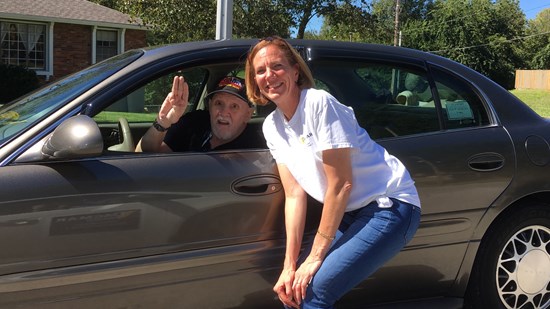 Another campaign T-shirt night at Rancho. These guys are bueno! We will have to get the Rancho band back together again soon. (Campaign T-shirts optional.)